Contact Us
Quick Quote
Ship Us Your Tri-Rotor Pump for Service and Repair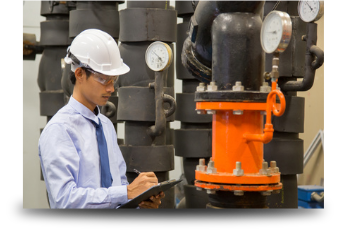 Although we're proud of the long service life of our pumps, every pump can experience an issue where a little TLC is needed. And that's where we come in.
As a service to all of our customers, we offer a thorough inspection report and repair quote of your pump in our Torrington, Connecticut manufacturing facility. You'll have peace of mind that your Tri-Rotor pump will be returned to you in like-new condition. And we'll make sure to repair only what is necessary, saving you time and money.
Highlights of Tri-Rotor's Inspection and Repair Service
Thorough inspection includes full pump tear down and inspection, including measurements of wear parts
Quick turnaround of inspection results (48 hours or less)
Detailed quote and inspection report provided
Repaired pumps go through same production steps as new pumps
Fully tested for flow and performance
Painted for pump exterior protection
All repaired pumps covered by Tri-Rotor's full warranty
All repair quotes will include a brand new duplicate pump quote, at 20% off list price
To get started, all you need to do is
Contact Us
and ask for a Returned Goods Authorization (RGA) form. And please include the serial number of the pump so we can pull the records for the pump form our files. We'll then send you back the form with your RGA number and the instructions below on shipping the pump to us. And if we have any questions, don't worry, we won't hesitate to ask!
Instructions on Shipping Your Tri-Rotor Pump for Our Inspection and Repair Service
Include the RGA # on all paperwork.
Write the RGA # clearly on the outside of the shipping box.
An MSDS sheet on the pumped fluid is to be emailed to info@trirotor.com or faxed to (860) 482-8435 in advance. Please include a copy of the MSDS with the shipment.
List the reason(s) for returning the pump or parts.
Pumps should be returned with as much of the pumped fluid removed as possible. Unless necessary, please do not disassemble the pump but drain as much of the pumped fluid as you can. Seal the pump ports to ensure no leakage during transit. Seal entire pump in a heavy plastic bag. When boxing, properly protect pump from all sides to preclude any damage in transit. If pump is configured with a Manual Flow Control (MFC), ideally you should turn the handle clockwise all the way down to help protect it during shipping.
Box or crate the pump to ensure no damage or leaking inside that could wick to the outside of the box in transit, possibly causing it to be rejected by the carrier and returned.
Please make every effort to follow the above procedure so we can inspect and evaluate your return as efficiently as possible. If above procedure is not followed, Tri-Rotor may have to refuse the shipment.